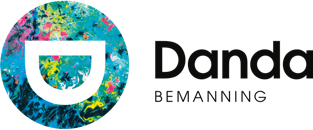 For our client we are looking for a Senior Recruiter.

Description:
As a Senior Recruiter, you will have full life cycle recruitment accountability. You will act as an advisor, partner with Hiring Managers to support current and future needs and ensure a full understanding of their recruitment needs. You will build and maintain a pool of key talents and engage with them continuously to secure candidate involvement and a strong pipeline for upcoming recruitment. Your responsibilities will include attracting the right talent globally by proactively sourcing, searching and connecting with people around the world. Also, you will ensure that our client hire top talent whose values are in line with the company culture by screening, interviewing and conducting psychometric tests.

Who are you?
To be successful in this role you have a University degree in HR or equivalent. Our client expect you to have at least 5 years of experience in recruitment/search. You need experience from proactive search and it is a plus if you have worked in a global environment. Our client also see experience and certifications in psychometric tests as qualifying. Finally you must be fluent in English, both verbally and written.

Experience is important, but personality is key! Our client is looking for someone who is passionate and engaged, who wants to take an active part in developing their ways of working and who wants to exceed expectations in delivery. Since they work with many different stakeholders internationally while sometimes having tight deadlines, you need to have high integrity, strong communication and cooperation skills. Furthermore, they work in a fast paced and at times demanding environment, so you need to be business and performance driven.
Expertisområde

Platser

Göteborg