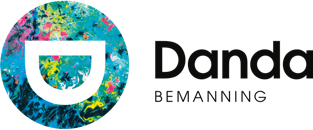 Assignment description
For our client we are looking for a Operations Controller.
Assignment Description:
Create and maintain financial plans with project/line/corporate counterparts
Perform monthly closing
Analyze and communicate financial status and forecasts
Deliver actionable insights to key decision makers
Act as project controller for smaller projects mainly in own area
This position requires you to be talented in business dynamics, modelling and understanding
how IT systems can facilitate and support businesses. You will need strong analytical skills
with the ability to dive into the details and still be able to understand the wider objectives.
For this role it is highly important to be able to demonstrate skills to interpret, communicate
and present findings and make recommendations in a professional way.
Requirements:
Bachelor's degree or equivalent and/or sufficient experience in finance related fields
At least 3-5 years of experience from similar assignment
Fluent in English
Good overall knowledge of the accounting process
Good business acumen and experience of Project driven business environment
Software and IT:
SAP experience preferred
Excellent in Excel
Expertisområde

Platser

Göteborg