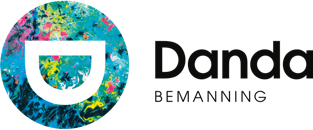 The Administrator is a key player in all recruitment processes and is the true expert in delivering planning and administration of recruitment's. In this role you will support and collaborate closely with their recruiters giving service and administrative support from beginning to end and be the first point of contact for both hiring managers and candidates. You will also work closely with other HR colleagues as well as other support functions.

Main responsibilities
• Posting of job ads on different job portals and boards
• Scheduling and planning of interviews and handling of all kind of contacts and correspondence with candidates as well as hiring managers
• Support and administration related to candidate assessments as well as background checks
• Administration of contracts and initiation of on-boarding activities for hired candidates
• Administrate and act on incoming errands related to internal moves/changes outside of the recruitment process
Skills Requirements
To be successful in this diverse role you need to be a true team-player, driven by delivering a high level of service and constantly aiming for improvements.
It is essential that you are thorough and accurate to secure that the client always act with the highest integrity. Your communication and multitasking skills are excellent, and you appreciate a fast-paced environment and a high level of interaction in your day to day situation.
Your educational background is a University degree in HR. You have previous experience in an administrating or coordinating role in a recruitment team.
You are used to provide professional support fluently in both written and spoken Swedish and English. It is also highly meriting with a high level of system maturity in using HR systems and tools.
Start: 01.11.2021
Duration: 1 year
Equipment: the client will provide computer and phone
Language: Swe&Eng
Expertisområde

Platser

Lund