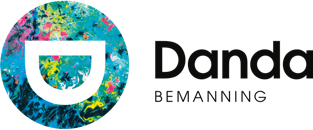 Assignment specification
As an Onsite Technician within the Digital department you will be part of a Global Service Desk team supporting our local enterprise in Gothenburg location.
The overall goal for the Service Desk is to provide a stable, efficient, and constantly improving service, acting as the interface between end user community and the services they consume.
Local Onsite and walk-in desk support mainly working with incidents and requests that
require an onsite presence when the issue is not possible to solve by Service Desk and/or
remote tools. The team is also entitled and knowledgeable for deeper troubleshooting when needed.
As an Onsite/ Walk-in desk Technician you will have the opportunity to work in different
technical areas providing support for both hardware as well as software related issues. you will be providing business productivity by performing direct support for our enterprise users managing incidents from request to resolution.
Main Responsibilities
Onsite / Walk in Desk Support Local hardware Enterprise Support
Local software Enterprise Support
Participation in Digital development in the Enterprise support area
Intermediate conference room support
Scope 40 hours/week
Deliveries What should the consultant deliver during the contract length
• • Onsite Support
• • Walk-in Desk Support
• • Remote Support
• • Hardware support
• • Interact with end users, network services, software systems engineering, and/or
applications development to restore service and/or identify correct core problem
• • Perform escalation to L3 through established Incident Management process
• • Fulfil user requests for hardware and software needs
• • Participating and assisting in setting up equipment for local Town Halls
(within and outside the office)
• • Constantly striving to improve end user satisfaction
• • Continuously contributing to developing the service
• • Proactively work with Knowledge base improvements and Incident analysis
• • Ability to troubleshoot, test, repair, and service technical equipment
• • Ability to work and to adapt to changing work schedules when it's requiredand on call
Competence Specification Specify any competence that are needed for this assignment.
High level of basic IT competence
- PC (Win10) Operating system and functionality knowledge
- Mac (Mac OS) Operating system and functionality knowledge
- Mobile (iOS, Android)
- Network & Infrastructure
- Cloud services and interdependencies
- O365 & Azure
- Conference room set up
- Service Now
- ITIL
Experience from working in IT Operations and support
Adaptability and ability to learn
Analytical, organized and focused on resolution
Well customer focused and service-minded
Ability to communicate in a gentle approach
Great team player and think outside the box attitude
Be fluent in (spoken and written):
- English
- Swedish