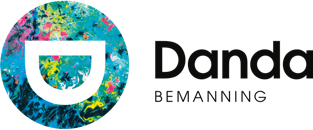 Assignment description
For our client we are looking for Service Desk Technician.
Responsibilities
• Provide hardware / software / network problem diagnosis / resolution via telephone/email/chat for customer's end users
• Route problems to internal 2nd and 3rd level IT support staff.
• Coordinate and manage relationships with vendors and support staff that provide hardware / software / network problem resolution.
• Administer and provide User account provisioning.
• Use the Incident Management System to document and manage problems and work requests and their respective resolutions and circumvention's.
• Responds to telephone calls, email, instant messages, and assigned tickets from users; Assign work orders / incidents to appropriate support teams and follow up until closure.
• Respond to, and diagnose, problems through discussions with users, including problem recognition, logs, research, isolation, resolution, and follow-up steps; Provide level 1 remote desktop support and perform other activities based on SOPs
• Perform user account management activities
• Escalate complex problem to appropriate support specialists
• Responsible for activities relating to the evaluation, analysis, and setup of PC-based software products (e.g., word processors, spreadsheets, presentation graphics, database management systems, electronic mail, and communications)
• Troubleshoot client software and basic network connectivity problems
• Identify, evaluate and prioritize customer problems and complaints
• May train users and operators on a limited basis and/or may write training procedures
• Participate in on-going training and departmental development
• Routine maintenance updates with other IT staff and business units
• Provide all required documentation including standards, configurations and diagrams
• Provide knowledge transfer of EUC operations
Technical Requirements
• Phone support experience necessary.
• Technical helpdesk or technical call center experience is necessary.
• Disciplined, systematic problem solving skills required.
• Hands-on work experience with the following:
• Windows Operating systems
• Clients: Windows 7, Windows Vista, Windows XP, Windows 2000
• Servers: Windows 2000, Windows 2003, Windows 2008,
• Knowledge of Active Directory, Exchange 2003/2007
• ITSM ticketing tools such as Remedy, HP Service Center, Peregrine Service Center
• User account creation for Active Directory, Exchange Mailboxes, Distribution lists
• Remote desktop connectivity applications like SMS, Bomgar, WebEx, Live Meeting, and Windows Native tools
• MS Office Suite (XP, 2003, 2007): MS-Word, MS-Excel, MS-PowerPoint, MS-Outlook, MS Project, and MS Visio
• Internet browsers (e.g. Explorer, Chrome, Firefox),
• VPN and remote dial-in users
• Support for laptop, desktops, and printers
• PDA and blackberry support
• Others: Adobe Acrobat and other common desktop applications like Winzip, etc
Soft Skills
• Excellent communication and conversation skills
• Good documentation skills
• Good working knowledge of MS OFFICE (Including MS Project and Visio)
• Should have a great customer handling skills
• Able to handle unforeseen situations
• High level of acceptance
• Can drive our clients value and its methodology
Other Skills / Experience
• Ability to successfully provide hardware/software/network problem analysis and resolution support over the phone.
• Personal dedication to providing high quality, superior service at all times. Ability to finish what is started is a must.
• Ability to integrate as a cross-functional, team player in a fast-paced environment where all information is shared.
• Ability to learn new information quickly and the willingness to do so at all times.
• Ability to work flexible hours from time to time to cover for other help desk staff and to be on call via pager during the week.
• Customer Focus
• Teamwork
• Technical Expertise
• Interpersonal Effectiveness
• Concern for Order and Quality
Years of Experience
• Total: 3-4 yrs of University education post High school (B.Sc. or Diploma)
• Relevant: 6 months - 3 years of help desk, voice customer service, and support experience with problem solving involving hardware, involving hardware, software, and networks.
Certification requirements
• Preferred MCP/MSCE/MSCA or HDI CSS
• ITIL knowledge of V2 or V3 especially on Service Desk, Incident, Problem, and Change Management preferred