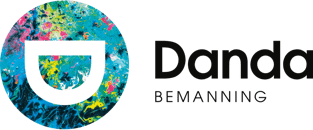 For our client we are looking for a Security Engineer.
They are looking for Security Engineers who wants to work in the technical forefront and who has worked with the latest cloud technologies. They continuously explore the latest technologies and develop cutting edge solutions and services to their customers. Together with your team you develop, maintain, operate, and support the security infrastructure and tooling to deliver world class security in our services.

Who you are
You have a passion for security and supporting great colleagues! You feel ownership and are willing to drive continuous security improvement.
About the job
The job is to support the whole company in security capability and examine when things happen. You will become part of the SecOps team and respond and perform investigations of alerts triggered from Cloud services and other audit trails.
Create good infrastructure and future proof security
Follow and write runbook and playbook processes and routines
Development work in order to automate tasks
Daily support activities
We believe that you bring:
Academic degree within Computer Science, Mathematics, Engineering or similar relevant experience.
Minimum of 5 years of relevant professional experience
Needed Competence:
AWS or Azure
Scripting and automation experience
DevOps experience with focus on Security
PKI experience
SIEM
Observability
Deep understanding of IT security and the tools needed for implementation.
Knowledge and experience of SDLC
An understanding of security standards ISO 27001, NIST 800-53
Experience with cloud security tools and services
Deep understanding of security operations and risk management
Good communications skills
Fluent English skills, in both speech and writing
Valuable Competence:
Programming experience (Java, Python or similar)
Agile methodologies
ITIL experience
SOC analyst experience
Incident Response