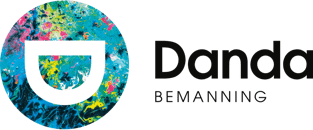 Assignment description
For our client WirelessCar we are looking for Senior Scrum Masters with a strong Servant Leadership who loves to work with teams and take them to the next level. You will be part of a self-organized and cross-functional team and together you will develop and deliver services to customers. Your daily work will include supporting the team´s development, removing impediments for the team's progress and working on building an open, honest and collaborative mindset within the team. You will work dedicated to one team and also be a part of a community of Scrum Masters across the organisation where you share knowledge and work together to improve and evolve ways of working.
Remote:
For this specific role at WirelessCar we offer the possibility to work remote from any location in Sweden, as long as you are able to come to the office in Gothenburg at least 8-10 occations per year
Who are you?
Are you a strong and self-motivated communicator and "doer" who loves result?
Do you have experience of SAFe and uses Servant Leadership?
Do you have experience from an IT environment?
Have you been working as a Scrum Master for a couple of years and come across different teams and situations?
We believe that you bring:
Academic degree within Computer Science, Engineering or similar relevant experience.
Minimum 4-5 years of working as a dedicated Scrum Master.
Servant Leadership
Needed Competence:
Fluent English, in both speech and writing
Experience of Agile and SAFe methodologies
Great communication skills
Coaching skills
Valuable Competence:
Experience of Confluence and Jira
DevOps experience
Knowledge of other agile ways of working eg. XP, cynefin framework, TDD and BDD