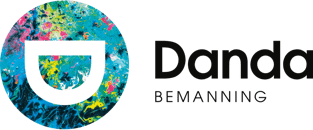 Assignment description
We are looking for a Scrum Master with at least 5 years' experience within the field. You will work with multiple development teams who are driving Digital Printing Technology and product development with 4 releases per year. You will handle project coordination such as backlog and work closely with other PO and Program members. You will lead multiple agile cross-functional teams working in scrum. You are a solutions oriented and pragmatic individual with proven track record to quickly build a team and start delivering. At least 7 years work experience with some from product development organization.
Your daily tasks may include:
Facilitate Scrum ceremonies; Sprint planning, Daily scrum, Sprint review, Sprint retrospective, PI planning.
Coach the Scrum Team in self-organisation, cross-functionality and a quality mind-set and facilitate Agile values. Actively help the team to move into a high performing team.
Support RTE drive and prepare for PI planning, system demo, Retro etc.
Help the team stay focused on the deliverables and facilitate conflict management if necessary.
Be a change agent and work with continuous improvements that increases the productivity of the Scrum Team.
Drive competence development resource management and team composition in dialogue with Line managers. Participate in performance feedback for team members.
About the role:
As a Scrum Master you will work with multiple Scrum teams, facilitating, improving, coaching and supporting their daily work that incudes development and life cycle management of products and solutions.
We are looking for a leader that has a strong personal drive and commitment to meet complex challenges. You are a "people person", where your passion is to develop and motivate others. You possess excellent communication skills that helps you create passion and engagement. Building networks to understand and solve obstacles comes natural to you. As a person, you bring stability and drive for reaching results.
You will be acting in a context with many different perspectives, it is essential you are good at handling changes and dealing with ambiguity. You also excel in stakeholder management.
We believe you have a technical education on university level. You have at least 5 years of experience from Scrum Master roles. Experience from line management or other leadership roles will be considered a plus.
Required skills:
Certified Scrum Master
Technical understanding and interest
Experienced in general Project Management
Used to working in a global organization
Have experience of Kanban tools such as Jira Agile
Able to teach and coach the organization in Agile methodology
Has more than 5 year of Scrum Master or equivalent experience
Has experience from driving projects from concept to implementation
Has experience using Scrum to leading multiple teams
Start: ASAP

Language: Eng
Equipment: BYOD
Hours per week: 40
Läser in ansökningsformuläret