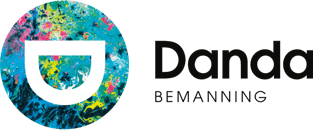 We are looking for a Junior HR Generalist.
HR Service Center is a first point of contact for Scania's general HR questions and we collaborate with many of our different functions within People & Culture at Scania. HR Service Center is an organization within Scania's central People & Culture organization.
As an HR generalist within HR Service Center, you contribute to our managers and employees receiving professional HR support. As an HR generalist with us, you are the face of our HR support and you receive HR questions from employees, managers and local HR. You will be an important part of building how Scania will work with HR support in the future!
Within HR Service Center, you as an HR generalist will professionally provide advice and support to managers, employees & HR at Scania in Sweden. We answer questions by phone and e-mail regarding questions related to HR-related areas; e.g. issues relating to employee employment, salary issues, description of processes and procedures, interpretation of agreements, regulations and policies and support in HR systems. We will also develop new processes and standards as we modernize and digitize HR support within Scania to best contribute to the business.
As an HR generalist, you should have a high level of knowledge of Scania's HR processes and a very high level of service so that customers feel that it is easy to contact HR Service Center and that they are always close to fast information with high quality. As a person, you are positive and committed and have a "can do attitude". You are a team player who likes to collaborate. Service comes naturally to you, you are responsive and have the ability to quickly capture the customer's needs. You handle stress in a constructive way and have the ability to prioritize and switch focus based on the customer's needs.
Full-time, parts of the assignment can be carried out remotely. The selection of candidates is done continuously. Good opportunities for an extension off the assignment.
Required competence
We see that you have an education in HR or equivalent work experience 0-2 years in HR
We would like you to have worked in a service organization or in a service-oriented role
Excellent language skills in both Swedish and English
We would like to see you have expertise in the HR area's processes and IT systems. If you have worked with Service Now and/or Success Factors, it is a merit
You have a very good ability to use IS/IT administrative systems to be able to provide the right support and improve efficiency in the daily work.
We would like you to have previous experience of change management and are used to a high pace.
Very good communication skills and worked with communication before
Location Södertälje
Workplace and Culture

We take great pride in fostering a workplace culture that is inclusive, collaborative, and dynamic. Our team is made up of consultants from all backgrounds, and we believe that a diverse workforce is key to driving innovation and excellence.

Läser in ansökningsformuläret