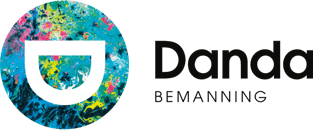 The assignment is for an OnSite IT Technician. Acting as back-office support and 2nd line for end users in scope for GBC IT, support includes hardware (PC & Peripherals), software installation, fault analysis and user administration from an IT perspective. You will be part of a dedicated team providing support across all GBC customer business areas. The support organization is structured around regular ITIL framework, but agile experience is a plus as all IT backend teams are structured according to agile way of working.
Responsibilities:
The OnSite IT Technician
Monitor, handle and follow up support cases from Servicedesk
Service and support on client installations, workstations, miscellaneous IT equipment and server administration (OS, hardware)
Implementations, troubleshooting, software/OS/network
Actively communicate with Servicedesk responsible about deviation, interference, and divergences
Administrate cases within the Servicedesk system
Administrate asset handling within the Servicedesk system
Suggest continuing service improvement within Servicedesk organization to Servicedesk responsible
Reports to Head of Exploration and Digital Experience
Requirements:
Competence:
Solid experience with support and troubleshooting on Windows based environment.
Solid experience in supporting commonly known software (MS Office Suite)
Experience in support IT client hardware and peripherals
Knowledge in IT Infrastructure
Knowledge of videoconferencing systems
Knowledge in Mac & Linux client-based environment
Excellent communication skills
Fluent in Swedish and English.
Workplace and Culture

We take great pride in fostering a workplace culture that is inclusive, collaborative, and dynamic. Our team is made up of consultants from all backgrounds, and we believe that a diverse workforce is key to driving innovation and excellence.

Läser in ansökningsformuläret