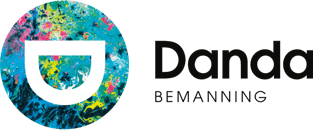 For our client Husqvarna AB we are looking for a Project Manager.
About Husqvarna
For more than 325 years Husqvarna has driven innovation and technology development exceeding end-customers' expectations. You will be working within a division of the Husqvarna Group that is a world leader in machinery and diamond tools for the construction and stone industries. The foundation is built on product and technology leadership ensured by high investment levels in user-focused product development to offer professional end-users the most effective and efficient solutions. Products and services are distributed globally in all relevant sales channels.
General description
Do you want to be part of exciting development projects, from concept to industrialized and launched products? Husqvarna is now looking for a project manager to PMO team (Project Management Office team) in Jonsered.
You will be part of a great team located at the Husqvarna headquarter in Jonsered (15 minutes from Gothenburg city by car or train). The position is within product category Concrete Surface and Floors which focus on construction machines for creating concrete floors, all the way from preparation of the site to pouring concrete and grinding with diamond tools up to high gloss finish. Husqvarna has product development in sites all over the world with the main site in Jonsered with functions for R&D, test/lab, product management and other supporting functions.
At Husqvarna they strive to have a work environment that is inclusive and diverse, where they believe that differences are strengths. The winning culture is important, which is why they go by the beliefs: We Care, We are Committed and We're Courageous.
The Role
You will work in an international cross functional environment with interfaces towards R&D, purchasing, manufacturing, compliance etc. This project manager role is managing product improvements, ranging from quality issues up to larger projects such as creating variants of products, larger updates, moving production between factories etc. You will lead a team with all necessary functions such as design engineers, product management, purchasing and manufacturing from start to end. In your role you will have the traditional project manager role to lead and develop teams, plan-execute- monitor projects, report to steering team, ensure compliance to processes etc.
Start and length of assignment
Start as soon as possible, contract length 1 year with possibility to be extended.
Location
You will be located at the main site in Jonsered. They have a hybrid way of working with up to 50% remote.
Workplace and Culture

We take great pride in fostering a workplace culture that is inclusive, collaborative, and dynamic. Our team is made up of consultants from all backgrounds, and we believe that a diverse workforce is key to driving innovation and excellence.

Läser in ansökningsformuläret